SmartWeb CMS makes it easy for you to create pages, blogs, news, and much more

Website with CMS
When purchasing SmartWeb get SmartWeb CMS, which makes it easy to change content e.g. text and images on the website.

A website is about more than just presenting your company to your customers. It is about customer involvement e.g. via blogs, creating the right information and security regarding your company - it is your universe.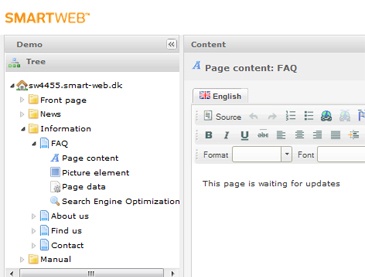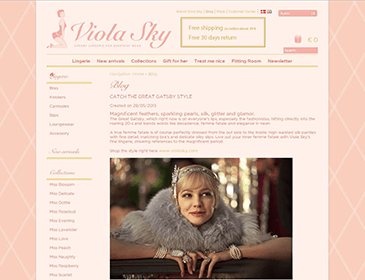 Blog, news and press archive
It is easy to publish your news or a blog in SmartWeb. This enables you to start a dialogue with your visitors that support your chances of selling. The modules features RSS functionality and direct integration to social media.

It is also possible to upload press images or other material in a media archive that only selected users, e.g. journalists, can access.
---
Dynamic Image Rotation

It is easy to create an image rotation in Smartweb e.g. to feature a campaign on the front page of the website. The image rotation can have different settings on each site of your website, making it possible for you to make interesting image content.
CMS Additional Package

If you need to extend your website, you'll find several CMS add-on modules. Amongst these are formula, calendar, debate forum and voting. See prices here.