SmartWeb offers numerous configuration possibilities e.g. within rights and language.
Easy and fast administration
You do not have to install SmartWeb on your computer, you can easily access it via your web browser by log in. This allows you to administer your website from the office, at home or on the go.

The administration can be setup for more users with either full or limited access.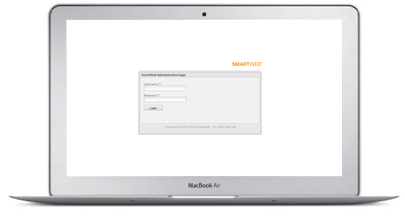 Several websites and languages


You can also create more websites in one SmartWeb solution. You can thereby control different brands online from one single online administration.

Finally, it is possible to create one website for web-content and one for mobile-content.

Add-on module: Multisite - 20 Euro per month.
You can also manage several langauges on your websites.
Add-on module: Language - 19 Euro per month.