SmartWeb includes everything needed to construct a dynamic website.
Customise your website
SmartWeb enables you to set up your website, as you want it to be. You can choose between more than 35 web- and mobile designs. You can also set up the design yourself if you have a good knowledge of CSS and HTML - Or let us help you with the design.

The website can be set up according to your needs e.g. customer login and integrations. It is possible to alter the design and functions through HTML and the template language Smarty. You can also have us make a unique modification of the website for you.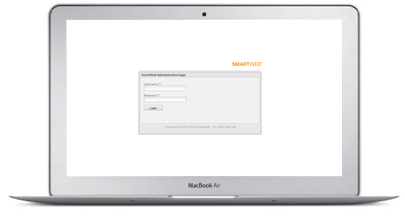 Easy and Quick start
Get a free trial and you will be granted access to the website administration within a couple of minutes. Via the web-login you can create the content of your website, create new pages, and news.

It takes no education to use SmartWeb.
Exploit the Multiple Channels Online
SmartWeb facilitates easy application of all the new channels online, enabling you to:
Present your company on the web and mobile platforms
Make use of social media e.g. Facebook and Twitter
Set up customer adapted content
Create several websites in one administration
Combine your website with an online store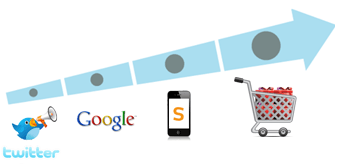 ---
SmartWeb handles everything technical
Being a SmartWeb customer means that you will never have to think about any technical aspects again - we take care of that for you. You only need to focus on building and maintaining your new website. If problems arise, the customer service is ready to help you

Personal Customer Service
A SmartWeb subscription includes customer service, meaning that you can always contact us via e-mail or phone.

Free updates
SmartWeb updates the CMS 1-2 times a week - free of charge.

Fast operation
Dedicated and specially installed servers host SmartWeb. This means that you have both the option of operating from a shared server-environment or from your own dedicated server, depending on your specifications.

Security and backup
The SmartWeb servers are supervised 24/7 and the redundant IT architecture for software and hardware ensures an uptime on minimum 99.9 per cent. Backup of all data is done on a daily basis.