SmartWeb includes more than 35 different web- and mobile designs that you can transform to suit to your needs.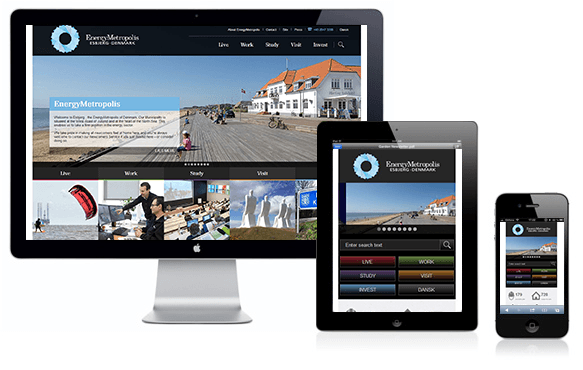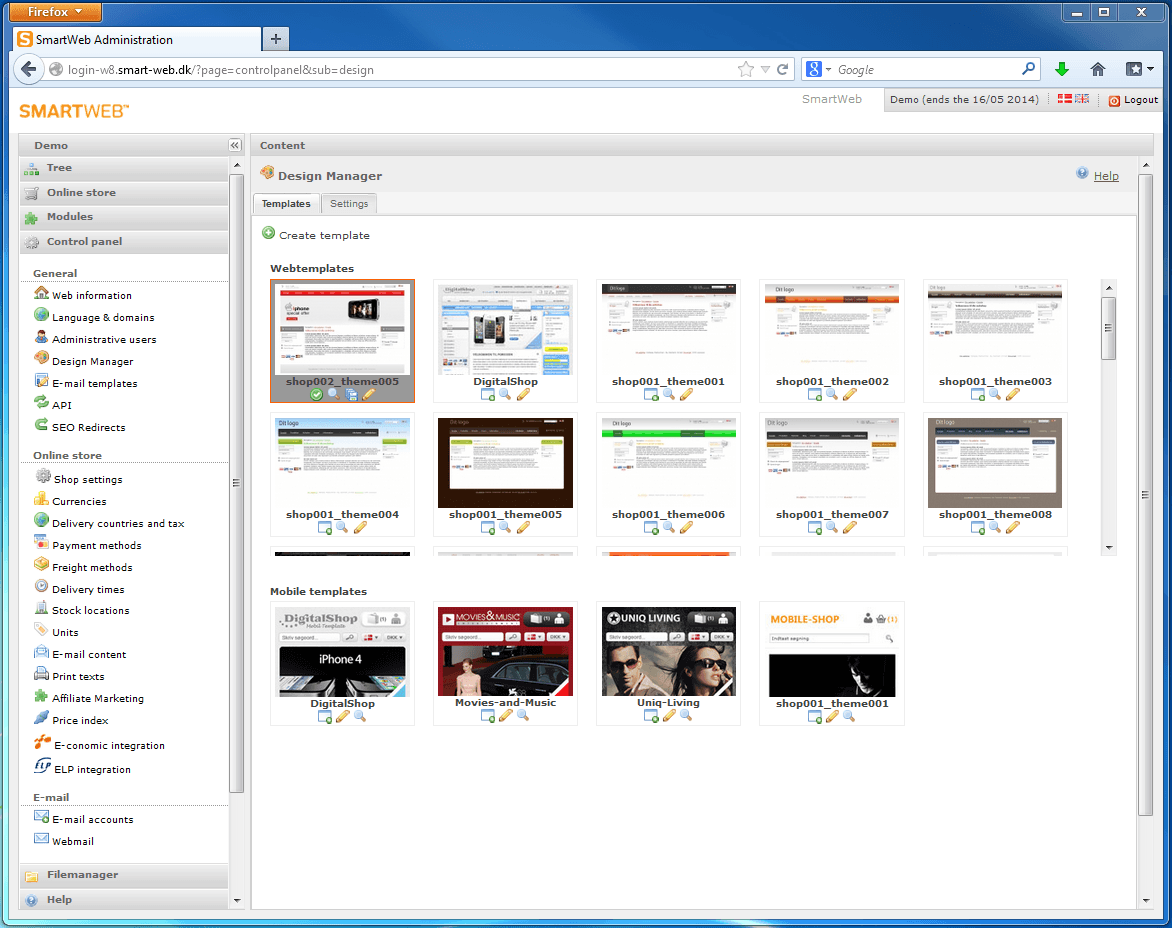 Web- and mobile designs
SmartWeb's Design Manager grants access to more than 35 different web- and mobile designs. The design of your website can be set up, so that the website changes depending on whether the visitor is using a computer, tablet or smartphone to visit your website.

All web designs are optimised to new and previous browsers as well as tablets e.g. iPad. Mobile designs are optimised to smartphones like iPhone and Android.

SmartWeb recommends that you apply a mobile design for smartphone entries.
Customise your design
SmartWeb makes it easy to alter colours, graphics and settings for a design, without having any knowledge regarding HTML/CSS. The structure of the website is easily configurable with drag-and-drop elements.

All designs include standard graphical elements such as logo, background, watermark and icons.

Full HTML and CSS access
If you want to set up a unique design, SmartWeb allows you access to HTML, CSS and JavaScript. The system even grants you access to the template-language Smarty that enables you to create a more dynamic setup for your website.
It is always possible to create a full back up of your design.